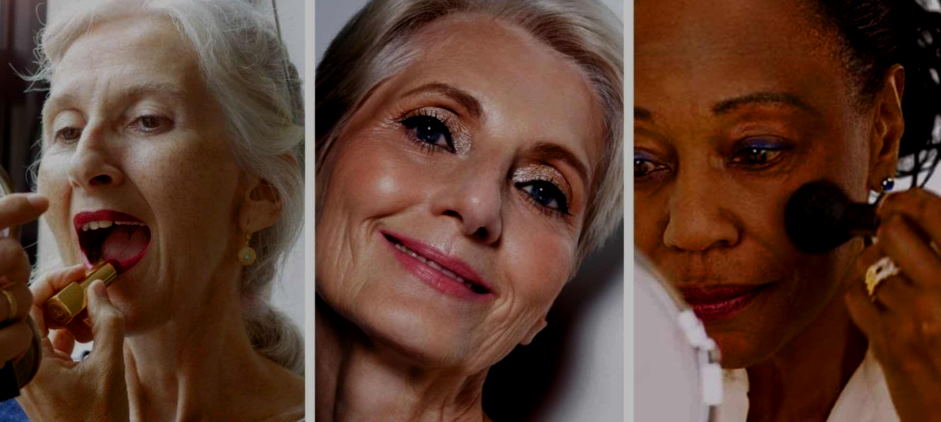 As women age, they often worry about their bodies' changes. One area that can be especially concerning is how makeup will look on them as they get older. While there are some specific guidelines to follow regarding makeup for women over 50, with a little trial and error, you can still create looks that make you feel confident and beautiful. This guide provides tips from a professional in the beauty industry on how to achieve your best look as you age.
The basics of makeup for women over 50
Stay hydrated
The best way to keep your skin looking healthy and hydrated? Moisture! As we age, it becomes less able to hold onto natural oils that help with makeup application. And no matter what stage you're at or how often someone has oily patches on their face – dryness will always show up as lines or wrinkles become more apparent under pressured conditions such as heavy sweating during hot weather. These factors can lead anyone towards having "sensitive" skin, which is even more vulnerable to changes and needs to be addressed with a skincare routine that includes using non-irritating, hypoallergenic products and fragrance-free.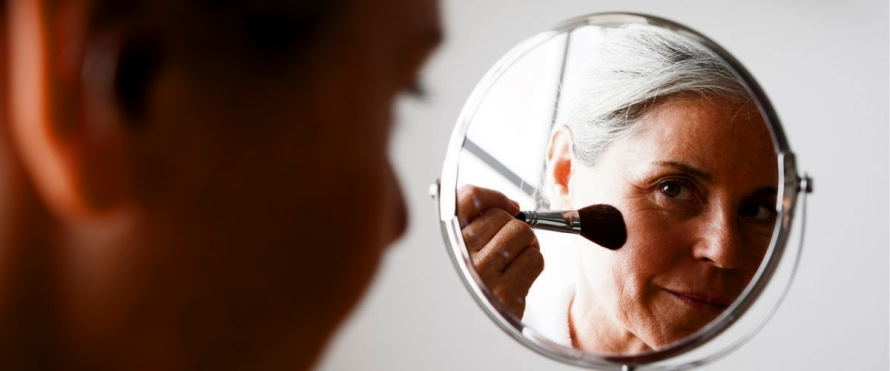 Use a primer
A good makeup primer will help create an even base for your foundation and can act as a barrier between your skin and the makeup itself. It is essential for women over 50 because our skin becomes more fragile as we age and is more susceptible to damage from cosmetics. Look for primers that are hydrating and free of harmful chemicals.
Choose the right foundation
The wrong foundation can settle into fine lines and wrinkles, making them more visible. It can also accentuate dry patches or make oily skin look even shinier. When choosing a foundation, it's crucial to find one specifically designed for your skin type. If you have dry skin, look for a hydrating foundation. If you have oily skin, look for a matte or oil-free foundation. If you have sensitive skin, look for a foundation that is non-comedogenic or hypoallergenic.
We've all been told to use our natural skin tone as a guide for foundation, but what happens when it matches too closely? The result can make you look washed out and old. To avoid this problem, choose an additional warmer shade that is slightly darker than your natural tones, so there's still some warmth in sight! Pro tip: When applying makeup, don't forget about blending along jawlines – they deserve attention too.
Conceal imperfections
As we age, our skin becomes more prone to discoloration, dark spots, and under-eye circles. Concealers can be a great way to brighten up your face and cover any imperfections. When applying concealer, use a brush or sponge for best results. Dab the concealer onto the areas you want to cover and blend it until it is smooth.
Choose the right powder
The powder can be a great way to set your makeup and give your skin a matte finish. However, if you have dry skin, you may want to avoid using powder or a very light amount. On the other hand, if you have oily skin, you can use a heavier amount of powder to help control shine. When choosing a powder, it's important to find one that is finely milled and doesn't have any harsh chemicals.
Define your eyes and lashes
You can do a few things to make your eyes stand out.
First, use an eyelash curler to curl your lashes. It will open up your eyes and make them appear more expansive.
Next, apply a coat of mascara. If you have sensitive eyes, look for hypoallergenic and fragrance-free mascara.
Finally, use eyeliner to define your eyes. You can use a pencil eyeliner or a liquid eyeliner, whichever you prefer. For a more natural look, stick with a nude or light brown shade. If you want a more dramatic look, go for a dark black shade.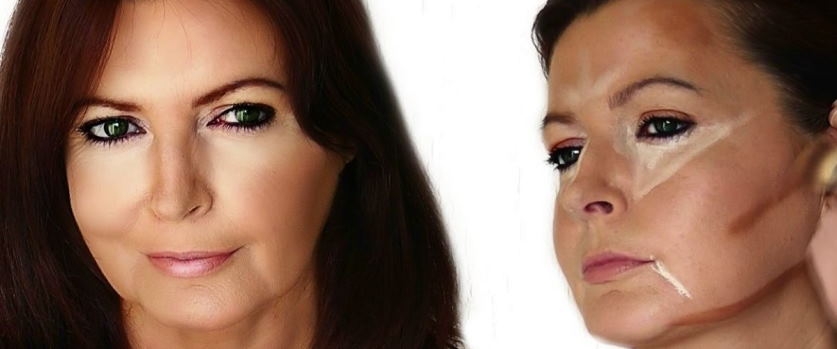 Line your lips
There's no need to fear the aging process for your lips! Instead, apply a hydrating lip liner before applying any products. Lip liner can help to define your lips and prevent your lipstick from bleeding. When choosing a lip liner, finding one that matches your lipstick shade or is slightly darker is essential. If you can't find a perfect match, go for a neutral shade like nude or light brown.
Finish with lipstick or gloss
Once you've applied your lip liner, it's time to apply your lipstick or gloss. If you're going for a more natural look, choose a sheer or light-colored lipstick. If you want a more dramatic look, go for a dark shade or a glossy finish. Lipstick and gloss can help to give your lips some extra hydration and make them look fuller.
Make your brows pop
Eyebrows can make a big difference in your appearance. They can frame your face and make your eyes look wider. If you have sparse or thinning eyebrows, you may want to use a brow pencil or powder to fill them in. When choosing a brow product, it's important to find one that matches your natural brow color.
Set your makeup
Once you've applied all your makeup, it's important to set it so it will last all day. You can use a setting powder or spray to help keep your makeup in place. You may want to use a mattifying setting powder if you have oily skin. You may want to use a hydrating setting spray if you have dry skin.
When it comes to makeup, there are no hard and fast rules. It's important to experiment and find what works best for you. With a bit of practice, you'll be able to create a makeup look that is perfect for any occasion. With our guide from the beauty industry above, you will always look flawless.